Eagle Standard Cultivator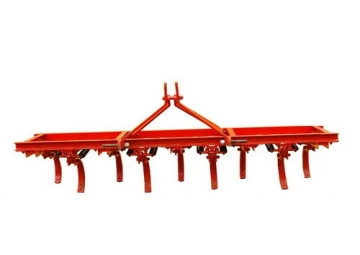 Specification
Frame : 75*40 mm (SAIL Channel)
Type : 50*19 mm (Forged Tyne).
Spring : 10mm (WD), 50mm (OD), 26 Coils (Tata Wire)
Shovel : 8mm (En-45) Heat Treated
Pair : 50*8 mm (Flat)
Nut : Nylock
Tiller Pin : 28 mm With Nyiock Nut
Linkage 3 Point : 50*12 mm (Flat)
Weight (9-Type) : 215 Kg (Approx.)
Size : 7,9,11,13 Tyne (Folding Optional)
Standard Cultivator also available in 60*5 mm & 72*6 mm PFB Box Frame
Features & Benefits
Tractor mounted spring loaded secondary tillage implement fitted with tynes having shovels.
Used for seed bed preparation to a depth of eigh inches quickly and economically.
Suitable for the light and medium type sool.
high tensile springs act as safety guard for a tyne striking a hidden object, while other remaining tyne continue to work at the correct depth.