Eagle Extra Heavy Duty Cultivator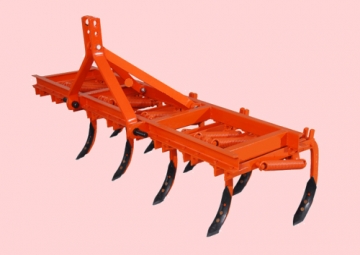 Specification
Frame : 75*40 mm (SAIL Channel)
Type : 50*25 mm (Forged Tyne).
Spring : 10mm (WD), 50mm (OD), 28.5 Coils (Tata Wire)
Shovel : 8mm (En-45) Heat Treated
Pair : 65*6 mm (SAIL Angle) with Extra Patti
Nut : Nylock
Tiller Pin : 28 mm With Nyiock Nut
Linkage 3 Point : 50*1 mm
Weight (9-Type) : 285 Kg (Approx.)
Size : 7,9,11,13 Tyne (Folding Optional)
Cultivator also available in 100*50 mm Channel Frame
Features & Benefits
Inter type Super Cultivator Suitable for Toughest Operation (Tough/Heavy Soils).
Used for Inter culturing the fields, Destroying the weeds & Conserving the Moisture.
Suitable for stone and root obstructed soil.
Due to its heavy design and high standards of manufacturing processes makes it better then the rest.